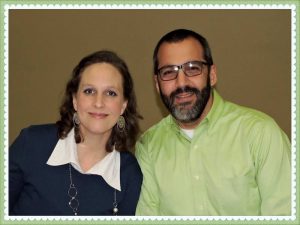 Pastor: Tim Sperduto
Bro. Tim began serving as pastor of Dallasburg Baptist Church in March 2013. Before coming to Dallasburg, he and his family lived and served overseas for several years. Bro. Tim holds an undergraduate degree in Philosophy and Religion from College of the Ozarks as well as an M.Div. and a Th.M. from The Southern Baptist Theological Seminary. Bro. Tim has been married to his wife, Rachel, since August of 2000, and they are the proud parents of Isabella, Elijah, Lydia, and Elliana. Bro. Tim enjoys spending time with his family, reading, and playing/watching sports.
Email: pastor@dburg.org
Phone: (502) 514-7960
Youth Pastor: Justin Black
Bro. Justin began serving as youth pastor at Dallasburg Baptist Church in January 2015. He is married to Natasha, and they have two lovely daughters, Madeline and Hannah.
Email: youth@dburg.org                                                                                                              Phone: (606) 425-7410